The 'Granny Cloud' is a key element of Sugata Mitra's School in the Cloud ( TED Prize wish): a series of learning labs and a global online platform to explore Self-Organized Learning Environments (SOLE method).

School in the Cloud asks educators — be they teachers, parents or community leaders — to run their own SOLE and contribute to the global experiment by sharing their experiences and help design the future of learning.

SOLEs can be created anywhere in the world. In remote or disadvantaged areas where access to education is limited, mediators can use Skype to join the SOLE.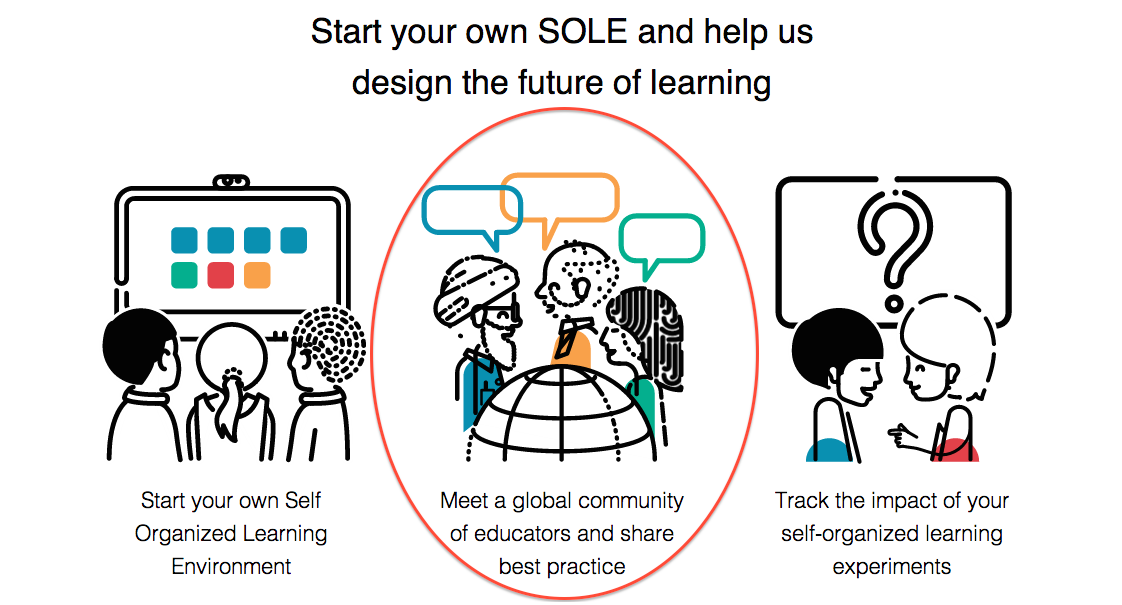 We refer to these mediators as Grannies. Their role is not just to inspire curiosity, but also to help in developing language fluency and search skills that will allow children to begin answering big questions more easily. Grannies are people who use Skype to enable self-organized learning in Sugata's 7 SOLE Labs. They are young and old, men and women, and from a wide variety of backgrounds.

The existence of these volunteer Grannies means that no matter where a SOLE is, the children have access to a supportive and encouraging mediator as they begin to learn for themselves. Every SOLE is different, but the aim is always to support children tap into their innate sense of wonder and embark on an intellectual adventure, driven by big questions.

This mentorship works both ways: the children gain skills, and the 'Granny' mediators learn about technology and make international relationship with children around the word.

To learn more, visit: theschoolinthecloud.org OR ted.com/sugata

What are some other ways technology like Skype can help facilitate mentorship between young people and older adults?