While traditional practices involve using books & paper material to interact with students, our team at TEDxIslamabad did something entirely new and unique when we organized Pakistan's very first TEDxKids event back in the summer of 2012.
The idea we had in mind was to use TED in a box to conduct a TEDx event specially targeted towards refugee kids who were living in the outskirts and slums area of Islamabad.
What's TED in a box?
Designed by consultants at IDEO, TEDx in a Box contains everything needed to host a TEDx event: a projector, subtitled TED talks, a sound system, microphones and a how-to guide.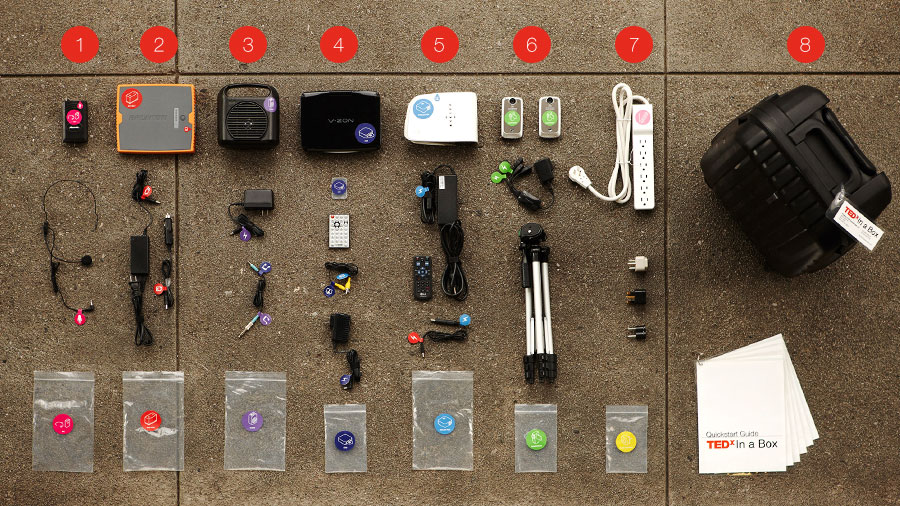 What we did and what we learned?
Our very objective with TED in a box event was to take education and learning beyond just books and make it fun and interactive with the kids and while doing so, use tech that is mobile and works everywhere (hence TED in a box).
What came through was a series of things that we learned.
1. Teaching kids with TED talks works.
We invited a few speakers and asked everyone to prepare small 5-minute TED talk styled talks and it turns out that the children there were most interested in listening to these talks instead of plain old 'lectures' because they seemed more fun, open and interactive.
2. Verbal communication is the key
While we learned that such communities are only well-versed with their mother-tongue ('Pashtun' for them), we also learned that they could understand verbal communication in another popular language ('Urdu') but when it came to reading / writing, they were totally blank and couldn't read or write either in Pashtun (their mother tongue) or even Urdu. Verbal communication and audio/visual interaction turned out to be the key
3. Pop-up educational experiences work best
Since these children and their families are not used to living under a permanent housing so they welcome pop-up educational experiences such as the one we did with TED in a box. It makes education more fun and exciting
4. Classrooms of the future have no teacher
Yes, while that may seem like a daring statement, its true. Classrooms of the future have no teachers, rather facilitators and what we learned in this whole exercise is that the kids there loved creating their own curriculum and were self-learning throughout the program instead of being guided into learning through a converged stream of knowledge.
If you want to know more, please read about the whole event on the official TEDx blog
--
Saad Hamid
Curator for TEDxKids and also In-Country Community Manager for IDEO Amplify