PLEASE FEEL FREE TO BUILD ON THIS IDEA! OR USE IT TOWARD A DESIGN OF YOUR OWN. I DO NOT HAVE THE RESOURCES TO DEVELOP IT BUT WOULD LIKE TO WORK WITH OTHERS THAT MIGHT. FEEL FREE TO ADD ME TO YOUR TEAM IF YOU ARE WORKING ON SOMETHING SIMILAR. THANK YOU!

This is an exercise in integration, connecting the dots.

Cooling technology and filtered air supply technology, as well as a water reservoir for comfort and hydration, switchable LED lights to increase visibility at night, and exoskeletal support to reduce long hours of standing, as well as a drain for urination, would truly keep health care workers comfortable. These, as well as sealed barrier protection from pathogens, would put health care workers on a true path to success in a crisis environment.

General assembly of traditional space suit, the goal would be to simplify this as much as possible for land and emergency needs.



MIT is developing a form-fitted suit for future space travel:
http://www.washingtonpost.com/news/speaking-of-science/wp/2014/09/18/mits-futuristic-spacesuit-works-like-shrink-wrap/




There are antimicrobial treatments readily available for such fabrics, similar to army fatigues treated with bug repellant:
http://antimicrobial.com/products/fabricaide/

Below are the benefits of this particular treatment:




Layers will be essential to providing optimal protection as well. Here is just a glimpse at the layers in the NASA suit:


An exoskeleton support system could reduce standing fatigue:
http://www.latimes.com/science/sciencenow/la-sci-sn-fda-device-paraplegics-walk-20140626-story.html



Fresh, pressurized, filtered and cooled air could be provided with a portable CPAP like device, mounted within the modified life support system back pack: http://www.cpap.com/productpage/z1-travel-cpap-machine.html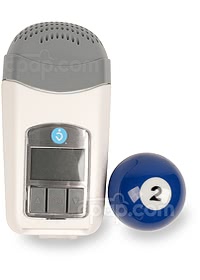 The addition of an aromatherapy diffuser in the back could assist in helping invigorate workers during long, stressful shifts. A simple diffuser pad could be integrated into the air system.

We would want a streamlined, ultra-light life-support backpack:



Thermo-electric cooling would be far less cumbersome, powered by a long-lasting battery pack. I do believe that several contact pads could transfer heat from skin to a heat sync in the pack as well. All this could be integrated with the traditional NASA undergarment Liquid cooling and Ventilation Suit. MIT students have also begun to develop personal, thermo-electric cooling technology: http://www.embrlabs.com

Wristify is being developed as a personal cooling device worn as a bracelet:



Traditional undergarment cooling used by NASA:




The idea here is a land suit modeled on principles of the latest NASA space suit and life support system.




Integrating these technologies could be a very valuable goal, with various levels of support for varied healthcare environments.

All communication(voice, vitals, power levels) should be transmitted via bluetooth to a software program that can be operated on any laptop.
http://www.cwimedical.com/adview/adview-9001-vital-sign-monitor-with-bluetooth-advw-9001?sku=ADC-9001BP&gclid=CjwKEAjwk_OhBRD06abu3qSoxlwSJACt7sZ74xUc0JDbFKwXnVxYn6onK_ezChtKELlEqi4kFOC4rBoCOknw_wcB

Simple example of bluetooth vitals transmition:




There is no question as to whether or not the technology exists to improve on this:



And imagine substantially reducing or eliminating the entire decontamination process, that is pretty rudimentary. Please leave comments and suggestions. The challenge will be a seamless integration. But there is no need to totally reinvent the wheel. The technologies typically available to health workers are embarrasing when we look at military and space technologies. The priorities we encounter in this world are clearly not established according to the real needs of humanity. This ultimately needs to change.