"We're here".
I looked up.
And I looked down.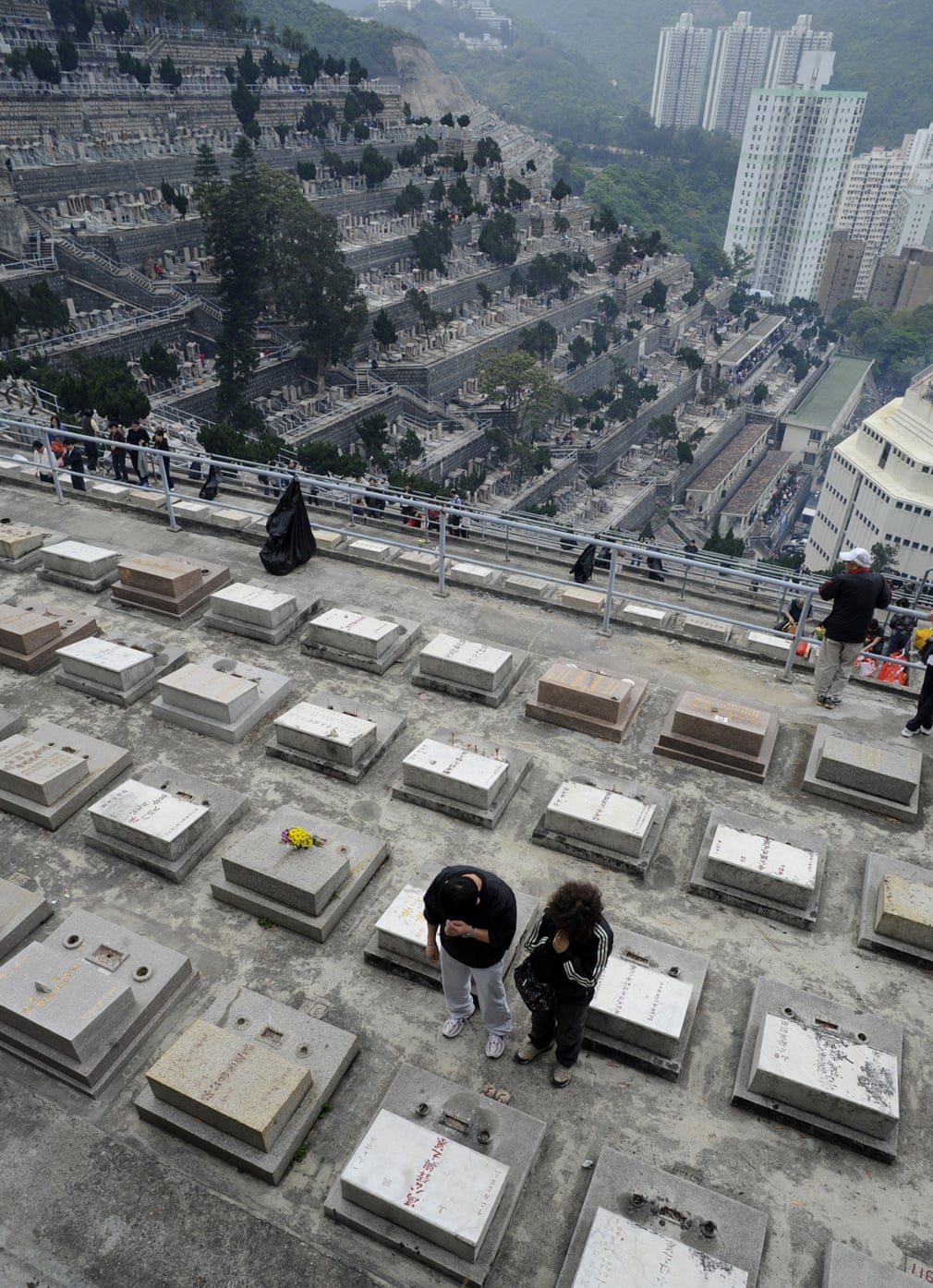 We climbed up what seemed to me like a mountain to get to The Chai Wan cemetery in Hong Kong. It was Qing Ming, an annual festival in which Chinese families went to the cemetery to remember and clean the gravestones of their ancestors. This particular cemetery in Hong Kong was built in the 1980's. The cemeteries in Hong Kong are full today - families have to pay a premium and wait years for the opportunity to bury their loved ones. Otherwise, their ashes stay in holding.
I was 8 years old at the time, and that was my earliest experience with death - and that's not taking into account the countless pictures of dead ancestors in the center of small shrines across Hong Kong homes and sometimes businesses. Before my family converted to Christianity, my grandparents worshipped our ancestors. They prayed to them, asked them for their blessings, and offered them food in a small shrine with their photos in the center. I always thought it was nice to keep a memento as a remembrance of our old family members.
Qing Ming is an ancient ancestor worship festival/tradition over 2,000 years old, yet my family still celebrates it today as Christians. My grandfather passed away a few years ago, and that was my first time facing death. I know that my entire extended family still visits our family graves regularly, often multiples times a year. My relatives still have his photo in a reduced shrine in their house. I think we all believe in some small way that he is still with us. The photo below is an early photo of me with my grandfather.
16 years after my first time in a cemetery, I found myself in another cemetery across the world. I went into New Orlean's St. Louis Cemetery after speaking to Anastasia, a local mystic. Anastasia and many other locals also believed that the spirits of the dead are still with them. In New Orleans, the dead are "buried" above ground in mausoleums - she says it keeps the spirits close. The longer I stayed in New Orleans, the more I believed in her. New Orleans has an aura around the city that is undeniably present that connects us - perhaps by tradition.
In New Orleans, I got the chance to walk, sing, and dance in a Second-Line, a procession along the streets to celebrate the life of the deceased in place of a "normal" funeral. It reminded me of all the jokes my aunts and uncles cracked at my grandfather's funeral. That night in New Orleans, we celebrated until dark, and it was a joyous occasion. I felt compassion towards a stranger I never knew, and I felt empathy towards everyone connected.