Problem
The number of people living with dementia is increasing. By 2050 the number is expected to triple. The disease is debilitating for those suffering from it and places a massive emotional and financial strain on caregivers.


Stages of the Disease
There is a progressive loss of function as dementia develops.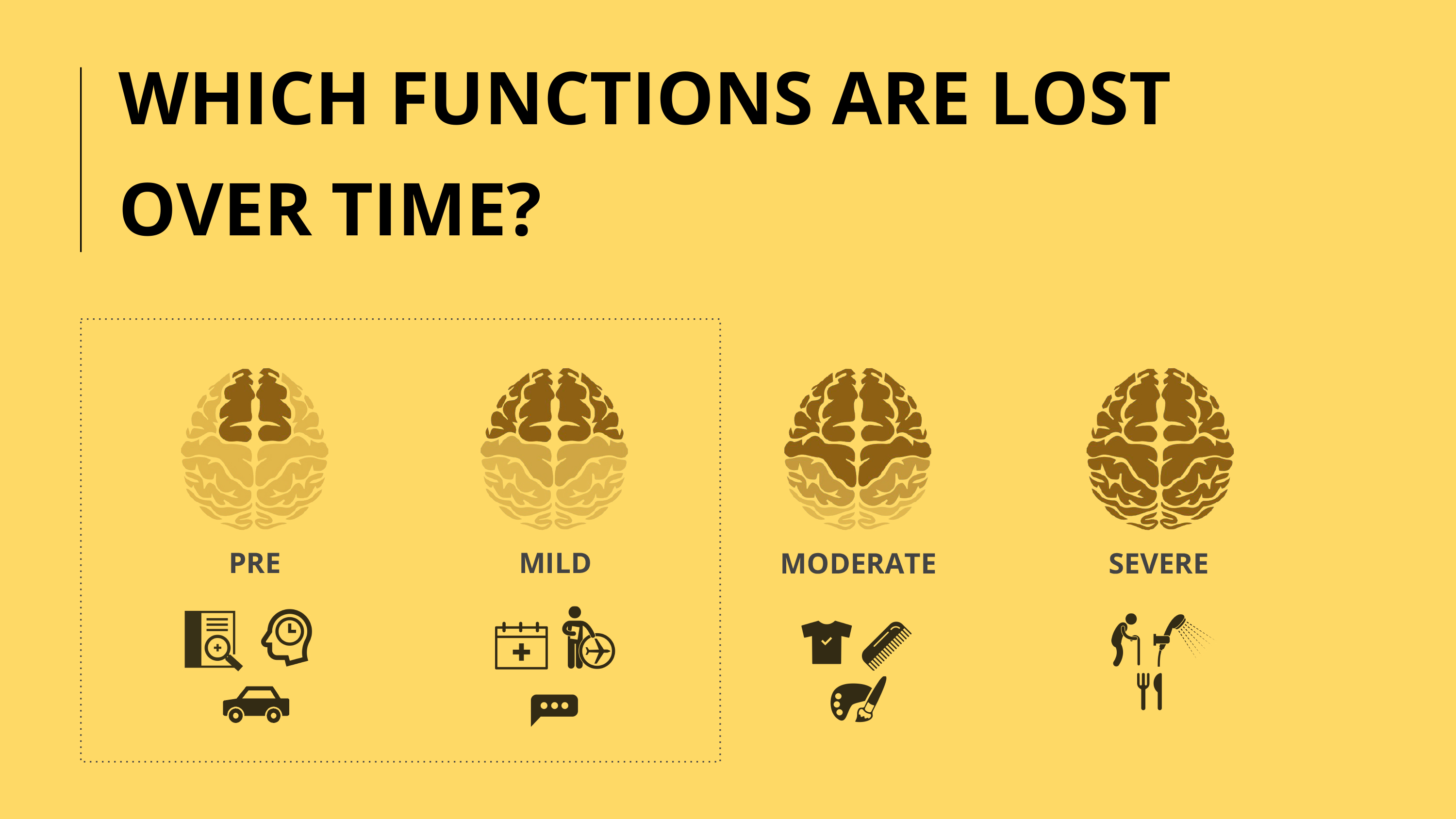 Early Stage: decreased ability to remember, keep appointments, travel alone, or drive
Moderate Stage: loss of the ability to perform basic daily tasks such as grooming or selecting clothes, poor judgment and impulsivity can also be symptoms
Final Stage: almost all tasks of daily living require assistance
As moderate and severe dementia often requires full time, institutional care, our strategy focuses on extending independence of those with pre and early stage dementia.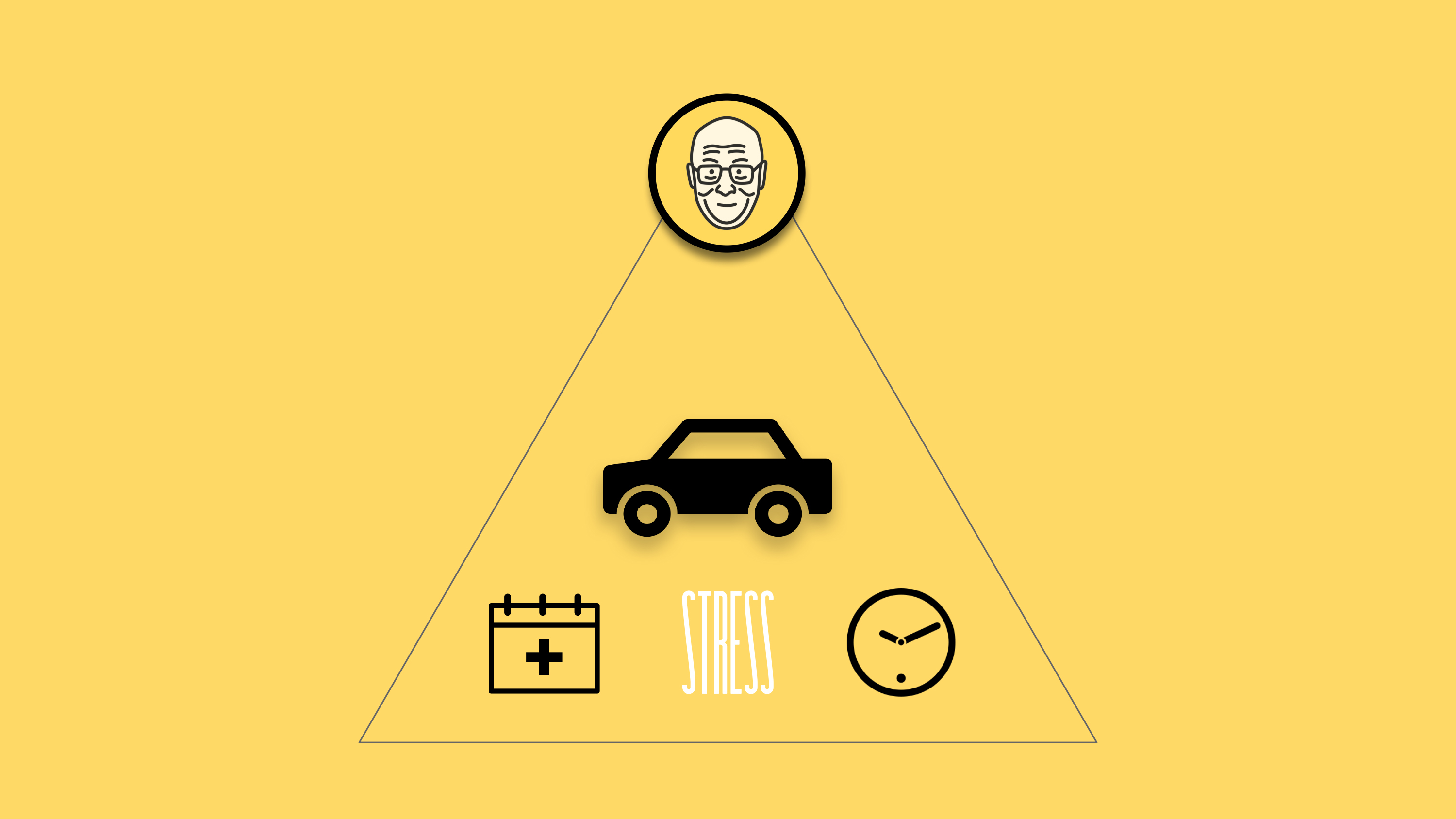 Transportation
In our interviews transportation emerged as a significant burden for caregivers who are caring for someone in the early stages of the disease. It was very straining to always take time out from their schedule to drive their loved ones with dementia for various errands or to their appointments.


Solution
We propose a car service with unique features, tailored to the needs of people with dementia.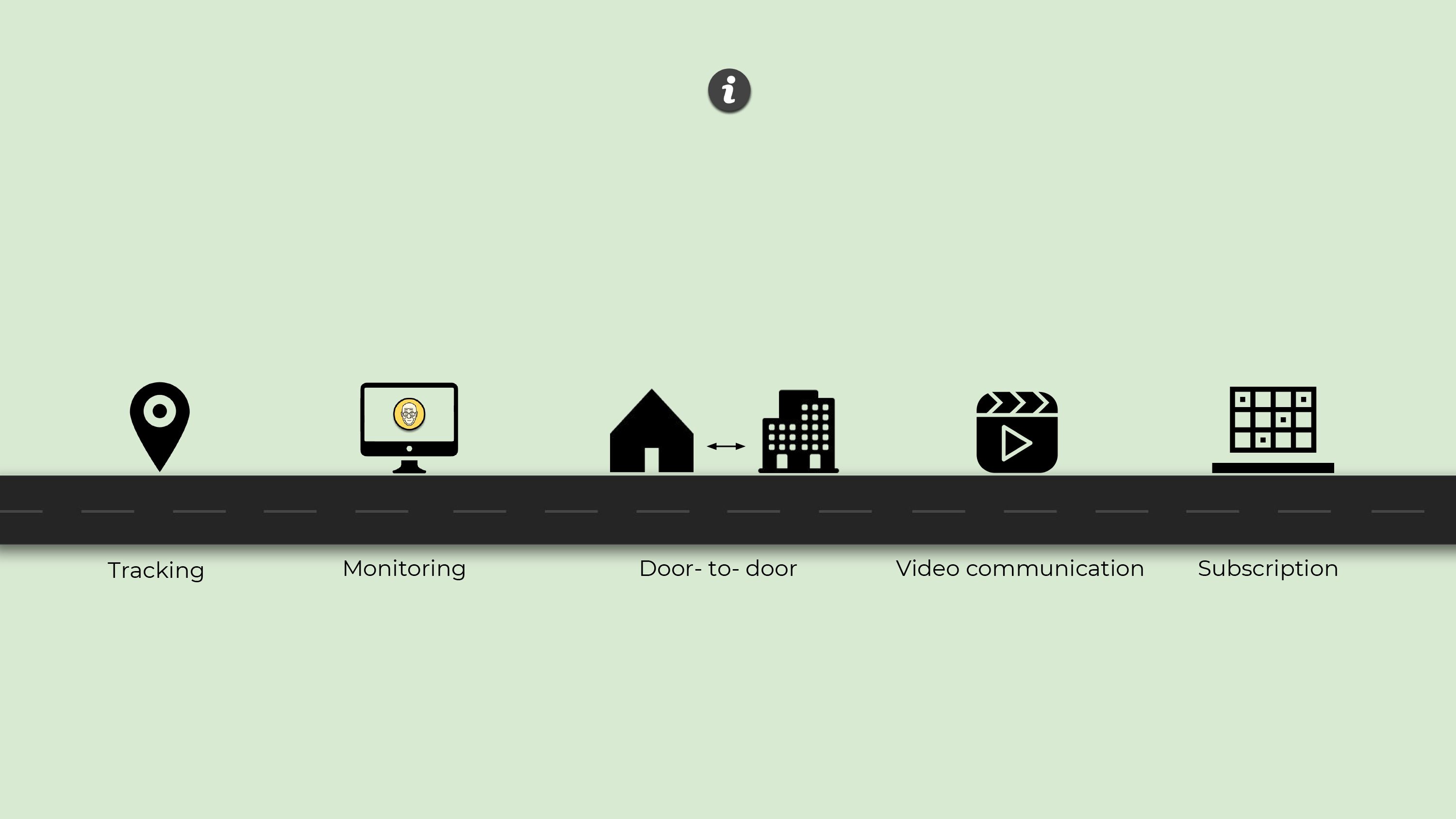 Some of the critical features would include:
Tracking: Caregivers have direct access to the car's coordinates and can track the ride via GPS.
Door to Door: It is critical for impaired older people to be provided with door to door service.
Dash Camera: For the caregivers peace of mind, all cars are equipped with a webcam and caregivers can access a live videofeed to see the state of their loved one at any time during the ride.
Video Conferencing: Additionally they have the option to videoconference with their loved ones during the ride. We imagine this will be valuable in a case where their loved one starts experiencing distress during the ride.
Online Training from the Dementia Care Providers of America: It is important that drivers have training to prepare them for potential communication difficulties.
Safety Locks: Drivers equip safety locks in the back during the duration of the entire trip.
We've filmed the short video below with actors to simulate what the experience would be like.